I often get asked the question, "What storm chasing photography gear do you have in your camera bag when you go chasing?" To answer that question and more, regarding my passion for photographing extreme weather, this will be the first in a series of blogs that covers everything from the gear I carry in my camera bag to camera settings, composition, looking for the right light, and much more.
One comment I want to make right away. After reading about my equipment don't think that you need to go out and spends tons of money to get top of the line camera equipment. You can capture amazing photos of extreme weather with a basic camera and kit lens by using the proper settings on your camera. A future blog will go into camera settings and composition in more detail. Don't fall into the equipment envy trap. Its taken me many years of saving my pennies to get the gear I have today.
I'm always prepared to head out on a storm chase at a moments notice. I analyze weather forecast models many days ahead of time to determine when and where I'll go chasing. However, sometimes mother nature will throw you a curve ball and storms will pop up. When they do, I'm always ready to go. Lets take a look in the camera bag and see what I use while out chasing storms.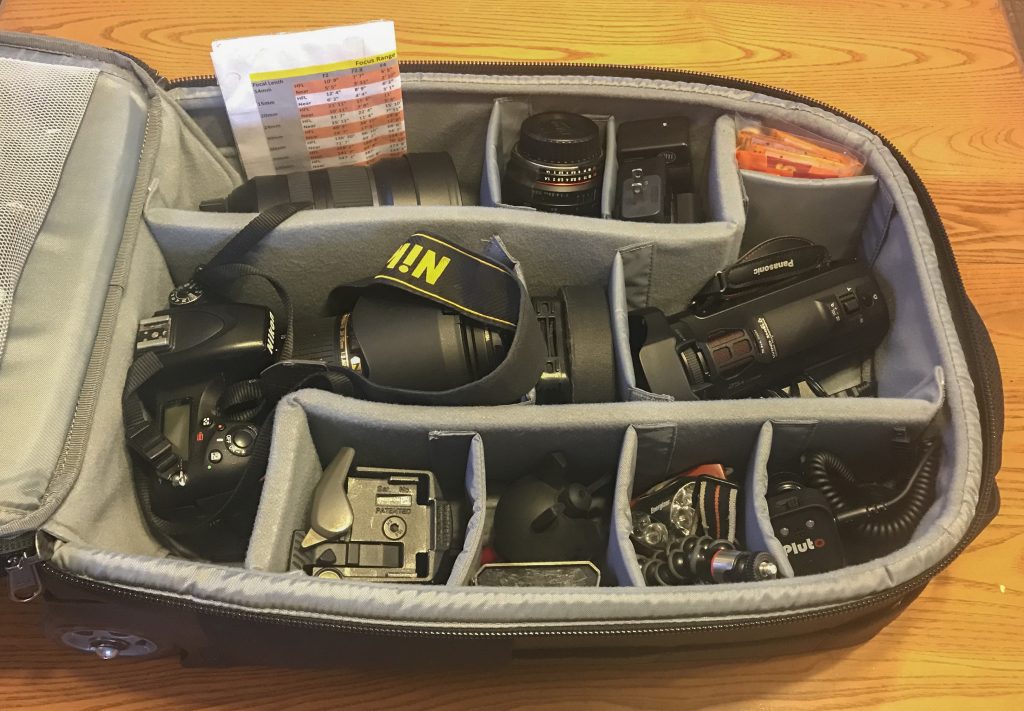 Camera's and Lenses
The Nikon D750 and the Nikon AF-S 24-70mm f/2.8 ED lens are my main go to pieces of camera gear when it comes to my storm chasing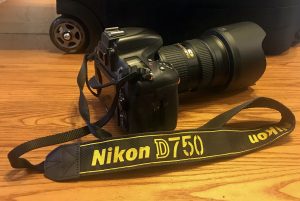 photography. When I chase I'm not one of those chasers that needs to get within 10 feet of a tornado, so I tend to shoot many of my photos with a wider angle lens. The 24-70mm give me the focal length to capture the entire scene. If I do need a little more reach 70mm many times will do the job. If I need to go beyond 70mm I carry my Tamron 28-300mm lens. Generally, however, I don't shoot with that lens for a couple of reasons. One, my Tamron 28-300 is the 1st generation lens from that line and it tends to be very soft beyond 250mm. Second, I like capturing the whole scene and the Nikon 24-70 does a great job.
If you're looking for a sharp lens the Nikon 24-70 is hard to beat. I compared several lenses when I went lens shopping in 2018 and ultimately ended up getting this one. Its not a cheap lens, but at this point in my storm chasing photography career I'm looking for excellent photo quality and this lens delivers that. This specific lens does not have image stabilization as a feature. For me that's fine because during daylight shooting I'm shooting at 1/100 of a second or faster. As dusk approaches I'll put the camera and lens on a tripod for longer exposure shots.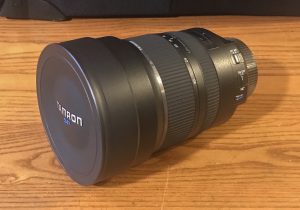 Another lens I use heavily while storm chasing is the Tamron 15-30mm f/2.8 Di VC USD lens. I added this lens to my camera bag in 2017 for the purpose of getting very wide angle shots of storms. When shooting storm structure of a supercell thunderstorm, sometimes you're going to need that wide angle to capture the whole scene. This lens is fast and sharp and I've captured many storms with it. On a few chases this is the only lens I've used. I like to capture the entire landscape and sky in one shot, so I tend to be a little further away from the action. With this lens that works out great. This lens is also a great lens for night skies photography such as Milky Way and star trails.
Tripods & Mounts
I don't keep my tripod in the bag, but I always have it with me out on a storm chase. The tripod gets used when it's starting to get dark and the exposure times on the camera are longer. If I shoot video I'll get out the tripod if the situation is safe and mount the video camera on the tripod. I use is the Manfrotto 190 aluminum tripod. Its a lightweight and sturdy tripod that stands up to all of the abuse I put it through. For tripod heads I carry two with me. The primary camera mount is the Manfrotto pan and tilt head. I'll use this head for either the camera or video. This head's easy to use.The pan and tilt feature makes it very useful while shooting video. It works great with the camera as well so I can keep this head on the tripod for the duration of a storm chase. I also carry with me the XPRO ball head from Manfrotto. If I'm only going to shoot photos with the camera I'll use this ball head. You can shoot video from it, but its not as easy to pan and tilt the video camera because it has no handle.
Video Camera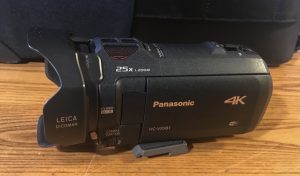 My most recent purchase was a new video camera. When out storm chasing my primary focus is capturing that perfect shot with my camera. This chase season, however, I'm going to look at expanding my video collection and possibly do some streaming to my YouTube channel. Yes, I can do HD video with the Nikon D750, but I want to focus on using my camera as a camera. I had a HD Sony Handycam, but it was a low end camera and frankly the video quality was just not there. So a few weeks ago I splurged and purchased a Panasonic HC-VX981K 4K video camera. I've used this camera a couple of times and I really like the quality.
Lightning Triggers
I use lightning triggers when attempting to capture lightning during the day. Night time lightning is simple. Simply open the shutter and let the camera go. During the day, however, you need a trigger because you can't leave the shutter open. Over the past few seasons I've used the trigger from MK Controls called the Lightning Bug. This trigger works by clicking the shutter when the inferred pulse that precedes a lightning bolt hits the camera. I've had good luck with this trigger. This past week I added the Pluto Trigger to my camera bag. The main reason for this is that the Pluto trigger has many more functions than simply a lightning trigger. If it works well as a lightning trigger, it will become the only trigger in my bag. That's not because the Lightning Bug is bad, but because if I can use a trigger that can do 10 other things I need a trigger to do, I'm going to use it.
Cleaning Supplies
If you're a storm chaser your camera equipment is going to get dirty. No question about it. The typical culprit is dust that's blown around by strong winds, but sometimes it can be mud, pollen, or other things. So its always a good idea to keep some basic camera equipment cleaning supplies in the camera bag. I keep a Norwex rag in my bag to clean the lens and lens filter. If dust gets on the camera sensor, inside the camera, I use a cleaning air blower for the camera lens. If the sensor needs a serious cleaning I keep a camera sensor cleaning kit in the camera bag. One comment I'll make here: to keep the inside of the camera as clean as possible never change lenses while outside. That's a perfect way to get dust in the camera and on the sensor. If you need to change lenses, do that in the car with the door closed. Make sure the camera is off and is pointing down to avoid any particulate matter from falling into the camera.
Miscellaneous Gear
Some of the miscellaneous gear I keep in my camera bag includes the following:
Extra camera battery and batter charger.
Extra batteries for other accessories.
Polarizor filter – useful to remove reflections in the landscape scene and bring better definition to clouds.
Headlamp – Useful if out shooting at night.
The equipment covered here is not the complete list of storm chasing photography gear I take with me on a typical storm chase. This is simply the camera gear in the bag. In an upcoming blog I'll cover all the gear that goes with me on a typical chase. This combination of camera gear serves me well and I look forward to the photos that will come out of my camera this chase season. Its important to remember that no matter what type of camera equipment you have you can capture beautiful images of extreme weather with just about any camera. The important thing is to use the correct settings to capture the moment and to have the right composition that makes your photo special. I'll be writing several blogs over the next couple of weeks to discuss that.
Remember to stay safe while out chasing storms this season. Be sure to check back to this web site for future blogs and images from my storm chase season.
© Willard Sharp