Welcome to my new photography web site willardsharpphotography.com! I'm glad you stopped by.
First a little bit about myself. My name is Willard Sharp and I'm a storm chaser, landscape, weather, and night skies photographer. I love being outside, enjoying nature and all of its beauty. I've been a weather enthusiast my entire life. With a strong interest in weather I started chasing storms in the mid 1990's and over the years my storm chasing passion has grown, which in turn has spawned my interest for photography.
When I'm not at work in the IT field as a network architect, you can often times find me out with my camera looking for that next perfect shot. I became fond of photography in 2012 as I started looking for ways to improve my photos during my storm chase adventures. During that time period I discovered astrophotography. I saw all the cool photos of the Milky Way and star trails and I said to myself, "I need to try that!" When I started astrophotography a couple of years ago, I quickly became hooked.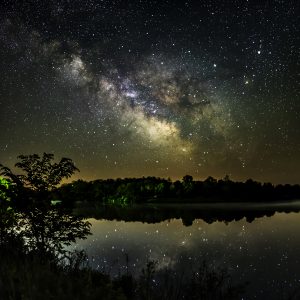 This site will be dedicated to showing my best photography work, as well as scheduling weather and night skies workshops. Once I get my electronic store online, all the work shown here can be purchased as a downloadable electronic file or it can be ordered as a print. Workshops and other classes will also be available for purchase from this site. I'll be announcing some workshops very soon so stay tuned for that.
Also in the blog section of this site I'll write articles on the basics of weather photography and astrophotography. I'll share tips and tricks that help me get beautiful photos. In the blog section also keep an eye out for free workshops and presentations that I give from time to time at workshops and conferences. Keep an eye out for the photo of the week. The photo of the week will be a select photo from my collection that I'll share along with the story behind the photo.
Be sure to bookmark my page and come back often. New content is being uploaded all the time. I'm also on social media on several different sites. Be sure to check them out and follow me.
Facebook – https://www.facebook.com/willardsharpphotography/
Twitter – @madridiowawx
Instrgram – @willardsharp
500px – https://500px.com/madridwx
Fine Arts America – http://willard-sharp.pixels.com/
© Willard Sharp willardsharpphotography.com