I'll admit I've been a little lax the past few months writing blogs for my site. Life is always busy and blogging goes to the bottom of the list for things to do when your living your life. But on this snowy early December day I have time to catch up on a few things and blogging is one of them. Over the past couple of months I've found time to get out and take photos. Not to many in November, but October was a busy photography month with lots of photos of fall colors. So as I get the photo of the month blog back on track I decided to combine October and November.
As I said I was out a bunch in October hunting for fall colors and playing with a new toy. Whats the toy you ask? Well for a week I rented the Tamron 150-600mm G2 lens! You're probably asking yourself why would a extreme weather, landscape, and night skies photographer need with a zoom lens like that? I've been looking at zoom lenses off and on for some time now and I want to add this type of lens to my photography bag, but felt I could not justify it. I'm a night sky and weather photographer so why do I need such a zoom? So when I took a few days off work to drive around Iowa looking for fall colors I figured this would be a prime opportunity to rent this lens and check it out. I'm very glad I rented this lens.
I took a variety of landscape, wild life, and portrait photos with the 150-600 lens. The sharpness of the lens is simply amazing. It's quick to focus and worked great in a variety of lighting conditions. In a future blog I'll write more detailed review on the Tamron 150-600mm lens. As I reviewed the photos I took with this lens one photo in particular stands out as my favorite. So without further ado here's the fall edition of the photo of the month.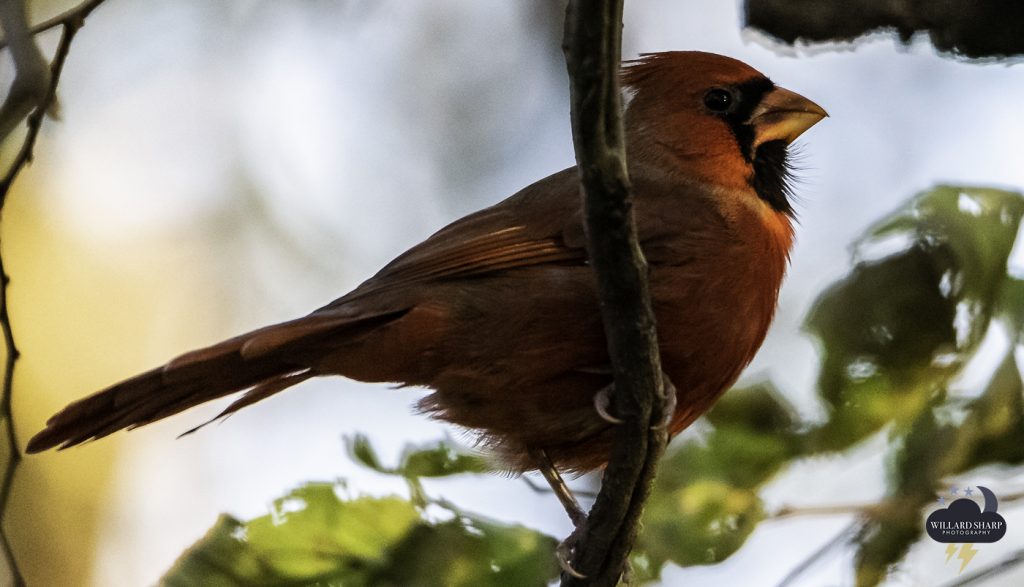 I captured many photos of different birds from the blind at Jester Park, but this cardinal caught my eye after reviewing the photos. He has a look and a pose that I personally like. I've printed this photo and it now hangs as an 8×10 on my wall. I don't plan on becoming a wildlife photographer, but its certainly fun to get out of your comfort zone and take photos of different things. Until next month get out and keep on shokoting.
© Willard Sharp