Looking for the perfect gift or something nice for yourself? Then be sure to come over and visit my online store at http://willardsharpphotography.com/online-store/ where this Thanksgiving weekend all of my photography in the Fine Arts America store is 60% off the mark up price with the promotional code AUFGKN.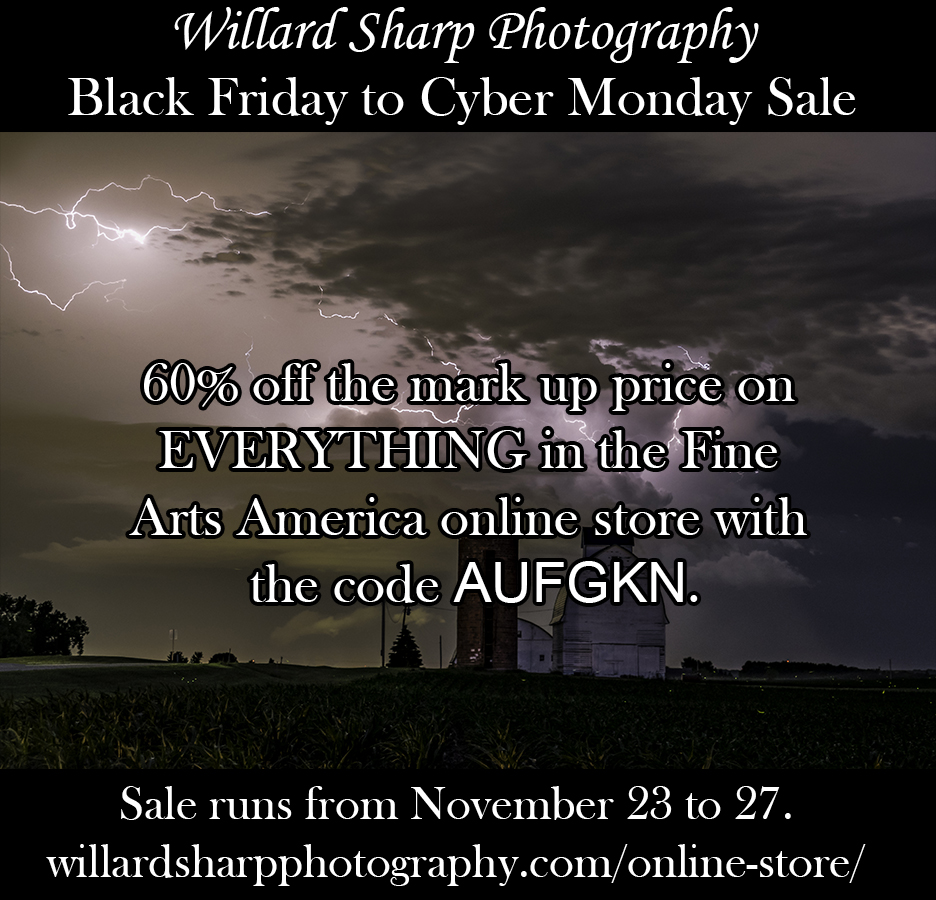 Not only will you find a wide variety of photos available in several different framing or mounting options, but you can buy a variety of items with one of my photos on it. These include greeting cards, throw pillows, duvet covers, shower curtains, tote bags, smartphone cases, towels, t-shirts, yoga mats, spiral notebooks, fleece blankets, portable battery chargers, and mugs. Photos can be purchased in several different types of framing or printing options including canvas prints, metallic prints, acrylic prints, wood prints, and posters.
Remember be sure to include the code AUFGKN when you make your purchase to receive the 60% discount on the mark up price. Thanks for visiting my online store and have a great Thanksgiving weekend.
© Willard Sharp