As my knee recovery continues I was able to get out on several occasions this month to take photos. I got out and did some lightning chasing on thunderstorms close to home as well as doing Milky Way and star trail photos in Southern Iowa. So my collection of photos for August is rather large which is great news for me. I enjoy getting out and about photographing weather and night skies. Normally on a month where I have a bunch of photos it can be difficult to pick out a photo of the month. This month however its going to be very easy.
The August photo of the month comes from the total solar eclipse that took place on August 21. The photo is a composite of totality. Getting a photo of totality was my primary objective during the eclipse. A thin layer of clouds made the composite less than ideal because I'm missing some of the detail of the corona as you get further away from the sun. But I am very pleased with the results nevertheless.
For the first time since I started doing the photo of the month I'm including a couple of runner up's from the eclipse. The first runner up I call "Diamond in the Clouds" When the sun began to break through at the end of totality it looks like a diamond ring for a very brief period of time.
The 2nd runner up is a composite series of photos showing the entire eclipse event from start to finish. Clouds made this challenging. In fact I'm missing a 20 minute period before totality because of thick cloud cover. Regardless of the clouds the final product is stunning in my opinion!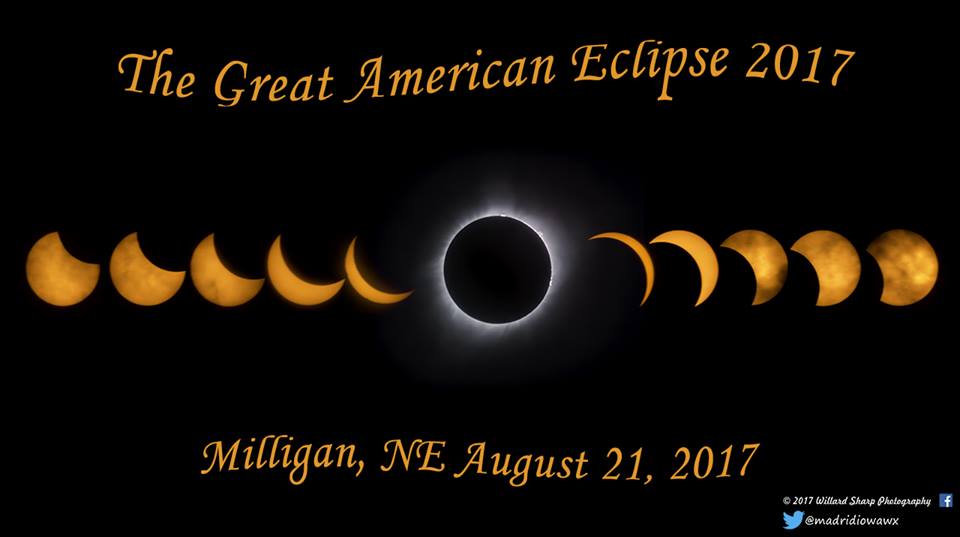 September will be here shortly and with it comes the end of summer as we transition into fall. I have several photo projects lined up for September and I'm looking forward to it.
Until next time keep on taking photos because you never know what you may find!
© Willard Sharp